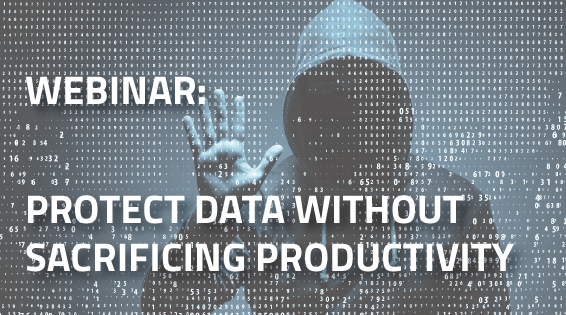 JOIN US ON DeCEMBER 13, 2017 at 11am PST



Unsecured company data can cost you millions of dollars in lost research, regulatory fines, or litigation fees – but protecting your information shouldn't make it harder for your workers to get their jobs done.
Microsoft Enterprise Mobility + Security (EM+S) makes it easy to protect sensitive information and keep employees productive. EM+S helps companies:
Give workers single sign-on access to thousands of applications in the office or at a job site
Implement multi-factor authentication to prevent unauthorized access
Reduce help desk calls by 25% with self-service password reset
Extend fine grained security and control across both Office 365 and 3rd party cloud applications

Prevent leakage of confidential data from mobile devices

Secure file servers with document encryption to protect blueprints, contracts, or credit card information
Prevent regulatory fines and litigation costs by identifying suspicious activity before data can be compromised



ABOUT THE PRESENTER:
MICHAEL ODA, SENIOR MANAGING PARTNER
Michael Oda is one of our Senior Managing Partners who manages the team and handles strategic IT initiatives and direction for customers. He directs opportunities related to Azure and Office 365 with an area of focus on Identity Management, Mergers and Acquisitions, Cloud Strategy, and Server Hardening.