Microsoft made over 100 updates and announcements in the month of March 2023 for the Microsoft 365 platform. Don't have time to read them all? We've gone through all of them and put together what we feel are the most important updates for you to be aware of.
A new feature will be rolled out to Android and iOS users of the Outlook mobile application, requiring users to specify a Sensitivity Label for any emails before they are sent out. This setting must be turned on manually and will be off by default, so there is no impact on your users unless you turn the feature on for them. The feature can be enabled for specific users using an Intune policy. Android users can be enabled for this feature starting mid-April, and iOS starting late April. The rollout is expected to be complete by mid-May.
Beginning April 1, 2023, Azure AD Admin Center (https://aad.portal.azure.com) will redirect to Microsoft Entra Admin Center (https://entra.microsoft.com). You can still complete all your Azure AD management tasks from within the new admin center. Organizations should update their firewall rules to ensure uninterrupted access to the management experience.
Microsoft Entra admin center gives customers an entire toolset to secure access for everyone and everything in multi-cloud and multi-platform environments. The entire Microsoft Entra product family is available at this new admin center, including Azure Active Directory (Azure AD) and Microsoft Entra Permissions Management, formerly known as CloudKnox.
When using Microsoft 365 Apps on the web for Word, Excel, and PowerPoint, files that have a sensitivity label will also apply those labels to PDFs created in those apps. Documents that also have encryption cannot be converted to PDF without first removing protection.
This is an option for admins to allow end users to convert an existing Distribution List to a Microsoft 365 Group. Admins can select the Distribution List and trigger an email to the owner(s) of the eligible Distribution List from the Exchange admin center. Owners of the eligible Distribution List can upgrade it to a Microsoft 365 Group with a single click in the email. It takes a maximum of 5 to 10 mins for the upgrade to complete. Both owners and admins can see the upgraded Distribution List in the Microsoft 365 Groups section once the upgrade is done.In the Exchange Admin Center, Go to Recipients ->Group -> Distribution List -> Select the specific Distribution List.
Admins can now see the new option "Preview Send upgrade request". Please note that email is not sent at this stage.
If the distribution list is eligible for an upgrade, Admins can select the owners they want to send this email to. Admins can either choose all owners or specific owners to whom they wish to send this email.
The end user gets the email. Once the user clicks Upgrade in the email, Distribution List gets converted to a Microsoft 365 Group.
A complete report will be available every hour instead of every 24 hours. This means Microsoft Defender will no longer send partial heartbeats, but instead, any changes to the previous heartbeat will trigger a complete report when it happens (in addition to the hourly complete report). That means more updated device information, allowing for better visibility and control over what's happening in the network, and using DeviceInfo in hunting queries.
Previously, Microsoft 365 product email notifications (i.e. from sharepointonline.com, planner.com, etc.) were sent from anonymous "no reply" email addresses. As of late March, admins can opt-in and set a verified domain for emails from M365 such that the emails look more cohesively as part of your tenant. These emails will no longer reflect the "[External]" indicator as these emails will now be routed through your Exchange Online, and as such, be sent as internal emails. Admins can reduce spam risk to users by blocking generic email addresses going forward.
Microsoft is starting to roll out the preview of the new Microsoft Teams desktop app for Windows. The new Microsoft Teams desktop app is built on a foundation of speed, performance, and flexibility—saving you time and helping your organization work together more efficiently.
The goal for the new Teams app is to make it twice as fast while using half the system resources. Microsoft isn't done optimizing the performance of new Teams, but we are already seeing common scenarios such as app load and meeting join hit that goal, as well as a 50% reduction in memory. The new client also offers significant gains in installation time, disk space used, chat and channel switch time, search, and more.
The new Teams app also adds support for organizations that have multiple tenants and users who must manage multiple accounts. Users can be signed into multiple tenants and accounts simultaneously and receive notifications no matter which one is currently in use.
Microsoft plans to bring IPv6 support to Microsoft Azure Active Directory (Azure AD), enabling customers to reach the Azure AD services over IPv4, IPv6, or dual-stack endpoints. This is a reminder that IPv6 support will begin introduction into Azure AD services in a phased approach, starting March 31st, 2023.
If your networks don't support IPv6, you don't need to take any action to change your configurations or policies. IPv4 won't completely disappear from the digital landscape for most customers, so Microsoft will not require IPv6 or de-prioritize IPv4 in any Azure AD features or services.
9. Announcing Microsoft Copilot
Microsoft announced Microsoft 365 Copilot – a new experience that combines the power of large language models with your data in the Microsoft Graph and the Microsoft 365 apps. Copilot is integrated into Microsoft 365 in two ways. First, it works alongside the user, embedded in Word, Excel, PowerPoint, Outlook, Teams, and more. Second, Microsoft has also introduced Business Chat that works across all Microsoft 365 apps and data in real-time: user's calendar, emails, chats, documents, meetings, and contacts.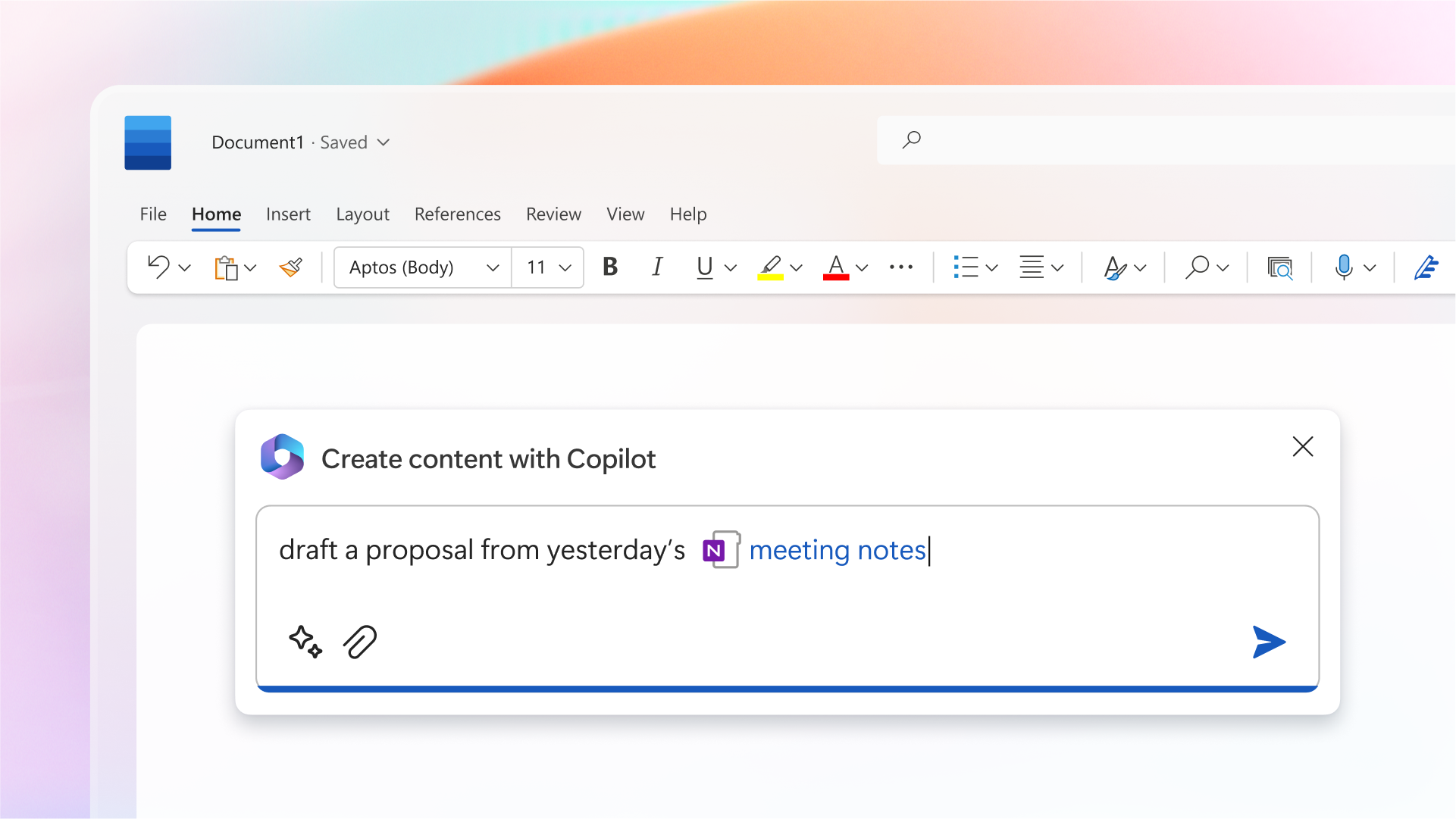 Integrated into Microsoft 365, Copilot automatically inherits all of your company's security, compliance, identity, and privacy policies and processes. Two-factor authentication, compliance boundaries, privacy protections, and more make Copilot the AI solution you can trust. Copilot works only with content to which your users already have permission to access.

10. Introducing the new Intune Suite

Microsoft has introduced the Microsoft Intune Suite, which unifies mission-critical advanced endpoint management and security solutions into one simple bundle. The new Microsoft Intune Suite can simplify the customer's endpoint management experience, improve their security posture, and keep people at the center with exceptional user experiences. Microsoft Security and Microsoft 365 deeply integrated with the Intune Suite will empower IT and security teams with data science and AI to increase automation, helping them move simply and quickly from reactive to proactive in addressing endpoint management and other security challenges.

Capabilities included with the Microsoft Intune Suite include:

Remote Help
Endpoint Privilege Management
Microsoft Tunnel for Mobile Application Management
Specialty devices management
Advanced endpoint analytics
Third-party app management
Cloud certificate management