Microsoft made over 100 updates and announcements in the month of September 2023 for the Microsoft 365 platform. Don't have time to read them all? We've gone through all of them and put together what we feel are the most important updates for you to be aware of.
The new app is built on a foundation of speed, performance, and flexibility, saving you time and helping your organization work together more efficiently. The new Teams app enables users that manage multiple work or school accounts to collaborate more effectively across organizational boundaries. You can seamlessly engage with users across multiple accounts and organizations without having to drop out of a call or meeting, ensuring no disruption to your workflow. With multi-tenant organization (MTO), users in organizations that manage employees across multiple tenants will have the ability to search for coworkers in another tenant, have single chat thread with other users, receive real-time notifications, join meetings, and calls in another tenant, and multitask from their home tenant.
Late last month, OpenAI Announced on Twitter that ChatGPT can now browse the live internet. This is huge news to those who use the GPT-powered LMM to enhance their work productivity. Users can now read up on recent events, draw conclusions based on real-time data, and summarize sentiment on recent events.
In addition to this, ChatGPT now includes direct links to sources, which is crucial for those leveraging ChatGPT for research projects; this feature is what Microsoft's own Bing Chat excels at.
While this change did not substantially change the ChatGPT experience, this is a step in the right direction for Responsible AI. Website owners now have the ability to opt in or out of ChatGPT indexing their website through OpenAI's site configuration documentation.
Intune has received some great new feature updates, including Remote Help on MacOS, EPM (Endpoint Privilege Management) for Windows 365, and 30 new settings for your Apple devices!
Microsoft Intune Endpoint Privilege Management (EPM), part of the Microsoft Intune Suite, enables IT admins to selectively allow applications to run with administrative privileges. Organizations can now facilitate elevations for users on Cloud PC devices via EPM enabling users to easily elevate approved applications without the need for full administrative rights on their Windows device. This means greater efficiency and security for your organization.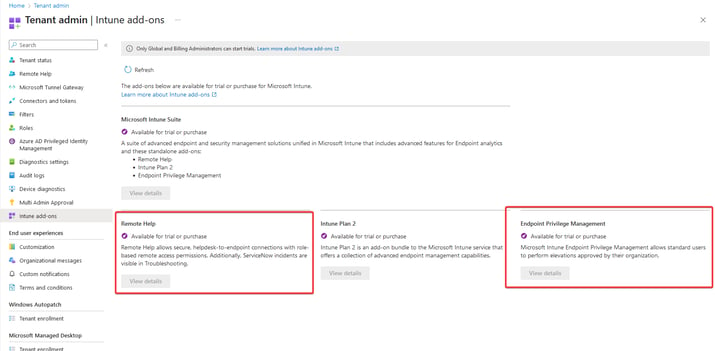 Microsoft has introduced a new converged authentication methods policy for Entra AD. This new architecture introduces a dashboard which allows for authentication methods to be managed centrally for all authentication scenarios including: passwordless, multi-factor authentication and self-service password reset. Individual authentication methods can be enabled and scoped to specific users/groups as needed.
The ability to manage legacy Multifactor Authentication (MFA) and Self-Service Password Reset (SSPR) is scheduled for retirement on September 30th, 2025. Organizations should start making plans to migrate their methods to the converged authentication methods policy as soon as possible. The new Authentication methods dashboard also includes a link to manage the migration process.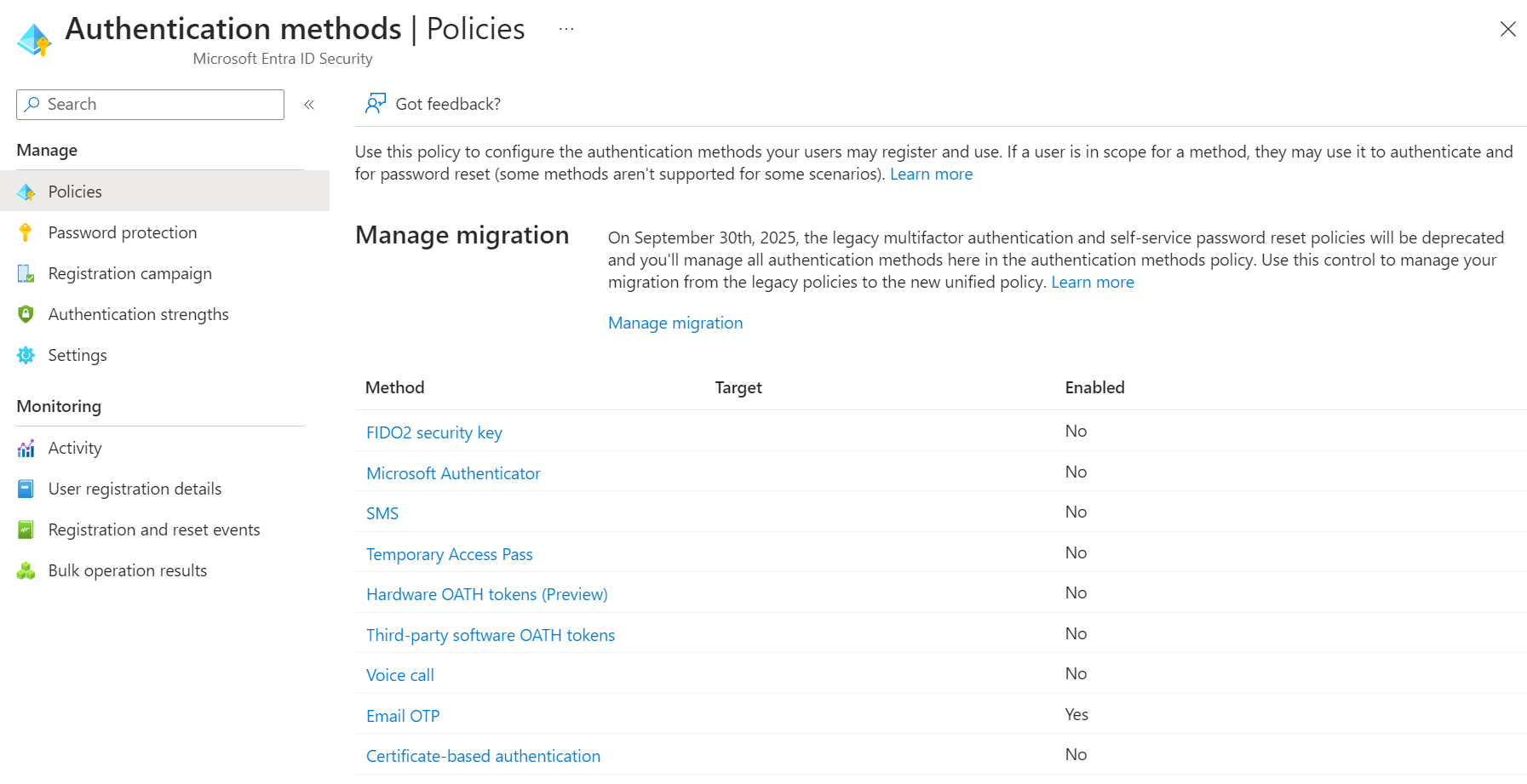 In last month's blog entry, we talked about Microsoft's new co-creation app called Loop. As of September, Microsoft has started rolling out the Planner component in the Loop app such that you can include a plan's board view with the rest of your lists, tables, notes, and so on. Users must be permissioned directly to the plan to view and edit the Planner component. Only minor Planner changes (i.e. task titles, assignees, etc.) can be made in Loop at this time; Other changes will need to be made in Planner by selecting "…". Other applications that can host Loops posts such as Outlook and Teams will be able to support the Planner component in the future.
Microsoft Purview will soon be able to automatically scan, identify, and protect sensitive information that's embedded within image-based files. This new functionality is an important consideration if your organization stores potentially sensitive data within file types such as JPG, JPEG, PNG, TIFF, BMP, and image-only PDFs. Once identified, any sensitive data can be protected by applying labels and policies per your organization's Data Loss Prevention, Insider Risk Management, and Data Lifecycle Management framework, which will help prevent sensitive data exfiltration across Microsoft 365 workloads.
Tenants that own the Defender for Office 365 product will be allowed to add more entries to the tenant Allow or Block list in the Defender portal. Specifically, if you have Plan 2 of this product, you can create 10,000 block entries and 5,000 allow entries. If you are using Plan 1, the limit is 1,000 entries for both the block and allow lists. If you are not using either Defender for Office Plan 1 or Plan 2, the limit is 500 entries per list. This change will start on early October and is scheduled to finish early November. You should not have to do anything in preparation for this change and should only be aware that you may be able to soon add more entries depending on whether you own the product. If you own both Plan 1 and Plan 2, Microsoft will consider using the higher plan when increasing the allow and block limits for your tenant.